UK Gender Pay Gap Reporting
Legislation introduced in 2017 requires all employers with more than 250 employees to publish their gender pay gap annually. Gender Pay Gap is the difference between what men and women earn in today's workplace, looking at hourly rates and bonuses.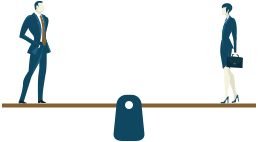 Gender Pay Gap reports for Kaplan International in the UK
As an employer of more than 250 staff across teaching, operations, sales and finance roles at Kaplan International Languages, Aspect International Language Academies Ltd is the only UK entity within the Kaplan International division of Kaplan which meets the headcount requirements for publishing its gender pay gap data.
Although not a mandatory requirement, we have also consolidated pay data for all staff employed in the UK across all Kaplan International's entities. Please find this information for your review in the attached report.